Are you someone who enjoys getting pampered at a beauty salon whenever time allows, or when it's payday? 
Girl, you and I both.
What happens when your beautician messes up your treatment so badly that your face is severely scarred or hurt beyond remedy? Can you take an action against this beautician from hell?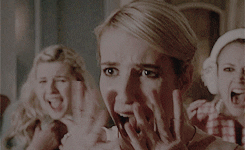 Duty of Care
In order to hold someone liable for negligence, a duty of care that someone owes another has to be established.
A duty of care in the context of tort is a legal obligation which is imposed on an individual which requires adherence to a standard of reasonable care while performing any acts that could foreseeably harm others.  
The Neighbour Principle
A Plaintiff in an action of negligence must be able to show that such duty may be imposed by operation of law between individuals who have no direct relationship (familial or contractual or otherwise) but eventually become related in some manner, as defined by common law.
In Donoghue v Stevenson [1932] UKHL 100, the landmark case on the establishment of a duty of care, the court introduced a very important rule that you must not injure your neighbour. Instead, a person must take reasonable care to avoid acts or omissions which you can reasonably foresee would be likely to injure your neighbour. In relation to that, an important issue which the court addressed, was who could be regarded as someone's neighbour? 
The answer given by the court in that case, was that a neighbour would be any person who is so closely and directly affected by his/her act that the person ought reasonably have them in contemplation as being so affected when wanting to do the acts or omissions which are called in question."
Furthermore, a development of the neighbour principle was clearly evident in the case of Caparo Industries PLC v Dickman [1990] 2 AC 605, where the House of Lords set out criterias which are as follows:
Harm must be a "reasonably foreseeable" result of the defendant's conduct;
A relationship of "proximity" must exist between the defendant and the claimant;
It must be "fair, just and reasonable" to impose liability.
Duty of care involving special skills
After considering the general guidelines pertaining to a duty of care, there is an interesting category which we should analyse.
Are special skills relevant in finding out whether a duty of care exists?
The case of Hedley Byrne v Heller [1964] AC 465, concerned Hedley Byrne, whom were advertising agents. They had been indirectly informed by Heller & Partners Ltd, the bankers of a company called Easipower which intended to place a large order that Easipower was a "respectably constituted company, considered good for its ordinary business engagements". This was to provide assurance that Easipower was, at the material time in good condition from an economic perspective.
Consequently, Hedley Byrne relied on this information and subsequently lost over £17,000 when Easipower went into liquidation. At the end of legal proceedings, the House of Lords held that Heller did owe Hedley Byrne a duty of care on the basis that the bankers used a special skill for Hedley Byrne and as a result, that skill was relied upon by the company.
Standard of Beautician (Malaysian context)
Returning to the first possibility concerning beauticians, do these individuals owe their customers a duty of care, especially in regards to their service?
The case of Teng Ngit Yoong v Liew Nyok Fen [2020] MLJU 862 was of the opinion that a beautician is under a legal obligation towards their customers.
The road to becoming a beautician in Malaysia seems to be quite easy compared to being one in Australia where you would need a minimum of a certificate III level qualification in beauty therapy or other longer courses of study available like certificate IV qualifications or diplomas.
Be that as it may, the court held that the beautician involved the services provided and the sale of the products accompanied by advice falls within the spectrum covered by the "neighbour principle" as enunciated by Lord Atkin, based on the consideration that the customer and the beautician are linked not only by direct contact and proximity, but also by the direct impact they have upon each other. The decision in Teng Ngit Yoong was held despite the court was not able to pinpoint a body that regulates beauty salons, considering the local authorities merely regulate the business operations and town planning aspects of their respective jurisdiction.
Aside from that, the court also opined that the beautician has reached a certain level of proficiency in the art and sciences of skin care despite not being a professional and thus owes a duty of care in every way that is required of matters affecting the human body, to the customer.
Latest posts by Vinodhan Kuppusamy
(see all)